Renegade Mango Hot Sauce 🌶️🌶️🌶️
Regular price
Sale price
£6.00 GBP
Unit price
per
Sale
Sold out
Renegade Mango - Mango and Habanero Sauce
Great Taste Awards 2023 winner - 2 stars
Get ready for a flavour explosion with our mango habanero sauce! Made with mangoes and fiery habanero peppers, this sauce delivers a perfect balance of sweetness and heat. The natural sweetness of the mangoes complements the intense heat of the habanero peppers, creating a mouth-watering flavour that will leave you wanting more.
Our mango habanero sauce sauce is made with all-natural ingredients, including mangoes, habanero peppers, vinegar, garlic, and other spices. With no added allergens and contains no artificial flavours or preservatives, so you can feel good about adding it to your favourite dishes.
Use our mango habanero sauce to add some kick to grilled meats, tacos, sandwiches, and more. Whether you're a fan of spicy food or just looking to add some extra flavour to your meals, our sauce is sure to satisfy your taste buds.
Mango and yellow habanero peppers are paired for this fantastic medium heat hot sauce. It's unctuous and thick, it works on just about anything… as a salad dressing, use it as a marinade and it works in a stir fry an absolute treat.
Over the summer I developed a cocktail that is now being served in bars in Sheffield, it's called The Dragoni, pairing gin, juice, our signature mango habanero sauce, and finished off with Campari, this is most refreshing alternative to a Bloody Mary you will ever try!
The recipe is featured in the Sheffield Cook Book - Back for Thirds, our delicious cocktail using mango and habanero sauce is in some great company with other fantastic recipes!
| | |
| --- | --- |
| Heat Rating | 🌶️🌶️🌶️ |
| Vegan | Yes |
| Ingredients | Mango, White Wine Vinegar, Orange juice, Ginger, Garlic, Yellow Habanero Mash, Vegetable oil, Salt.  |
| Size | 100g (larger catering sizes are available) |
Share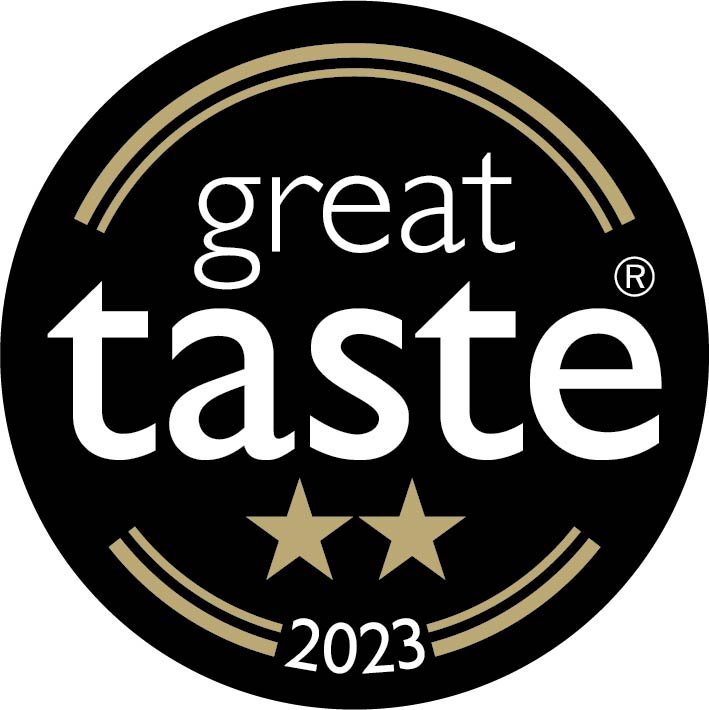 Great Mango hot sauce
I like the flavour of mango but rarely buy them. I never seem to use them when they're at the perfect ripeness and find myself underwhelmed in what should be a quality ingredient. The good news is that Renegade mango really tastes like mango but then has a serious little bite of chilli. I've added some to a jar of mayo and I'm yet to find something that I didn't like with it. It transformed a pretty standard chicken burger into a taste sensation. Not only that, I don't think I've made a salsa or tomato salad without adding a couple of drops. Thank you Sheffield Dragon for making me fall back in love with Mangos.
Delicious!
These sauces are amazing. I got one of the sets with three different flavours, including this one. Hot spice with real depth to the sauce too. Perfect for adding into recipes or spicing up cheese and crackers 🌶️🧀❤️
Fruity on kebabs
Renegade Mango was the first of Sheffield Dragon's sauces that we tried -picked up at Collier's Fayre at the Ecclesall Woodland Centre. It's a gem of a hot sauce which the whole family enjoy, especially on barbecued chicken kebabs. Not too hot, but a total party in your mouth!
Perfect on anything!
You can have these sauces in anything. Sarnies, drinks, curries. My favourite way to enjoy is a big dollop on a cracker with butter. Simple but satisfying. The only issue is I can get through a bottle in about a week. So I recommend having a few flavours in to go between.