Very Very Reaper Hot Sauce 🌶️🌶️🌶️🌶️🌶️🌶️🌶️
Regular price
£12.00 GBP
Sale price
£10.00 GBP
Unit price
per
Sale
Sold out
Very Very Reaper - Carolina Reaper Sauce
This Carolina reaper sauce wins the award for our hottest hot sauce ever. Made with a whopping 25% Carolina reaper mash, this guy tips the very end of the heat scale.
What is a Carolina reaper? It's only the hottest chilli on the planet, reaching up to 2.2 million Scoville units of heat, which is why it is the only choice when it came to making our Very Very Reaper hot sauce.
Originally made for a hot wing challenge so connoisseurs of all things hot could truly test their taste buds, we decided why not make this spicy Carolina reaper sauce available for everyone!
Want to test your taste buds? Try this easy and delicious recipe using our Carolina reaper sauce!
While this sauce might be one of the hottest on the market, it's also smokey and sweet!
By combining the intensity of the Carolina reaper with the sweetness of blackberries and dark cherries, we've made a unique hot sauce that will add some excitement to your cooking, and provide you with a worthy adversary in a hot sauce challenge.
| | |
| --- | --- |
| Heat Rating | 🌶️🌶️🌶️🌶️🌶️🌶️🌶️ |
| Vegan | Yes |
| Ingredients | Carolina Reaper Mash, Blackberries, Dark Cherry, Red Wine Vinegar, Red Chilli, Ginger, Garlic, Vegetable Oil, Salt. |
| Size | 100g (larger catering sizes are available) |
Share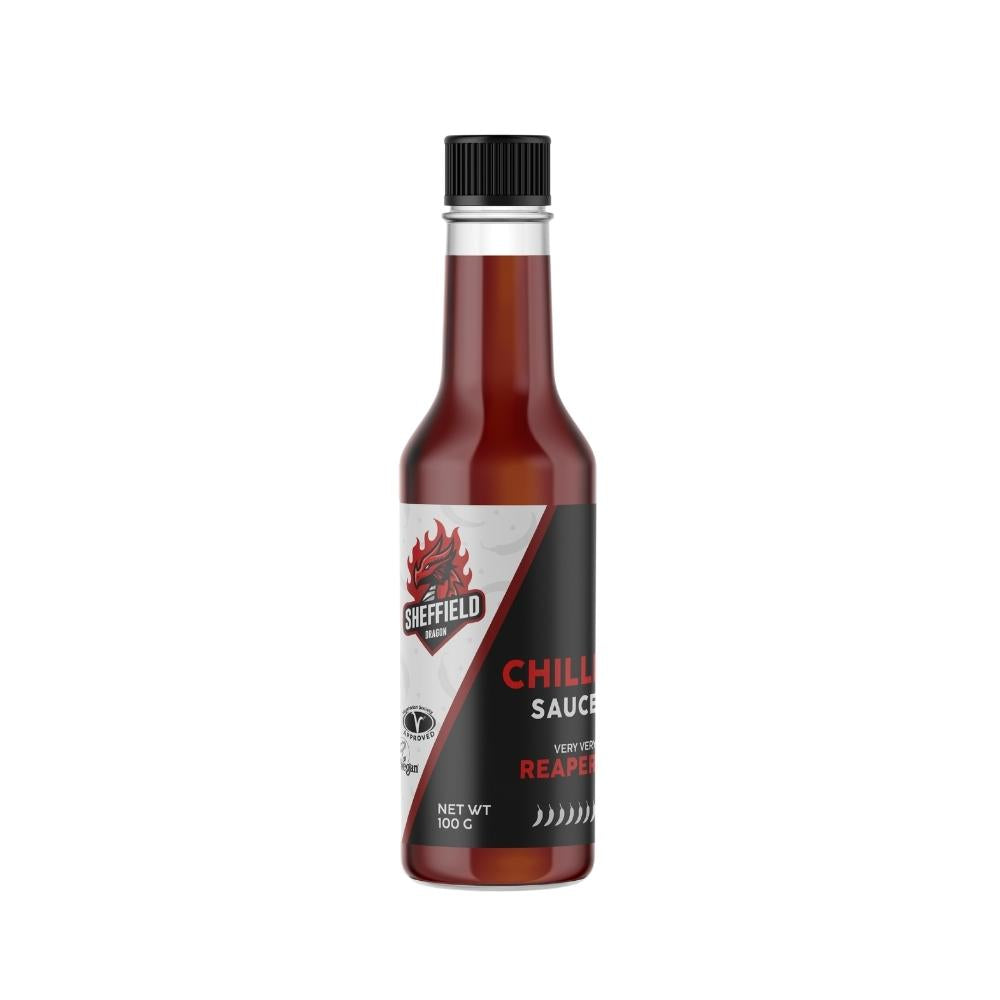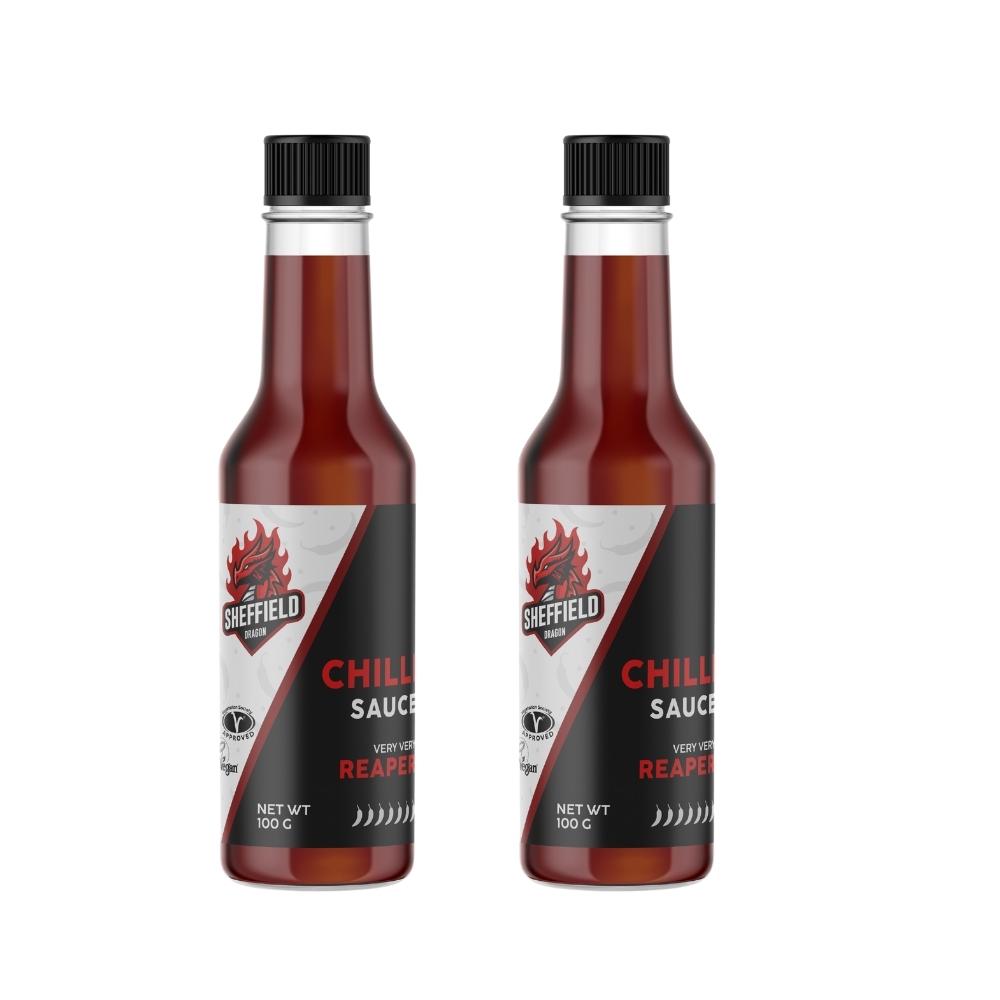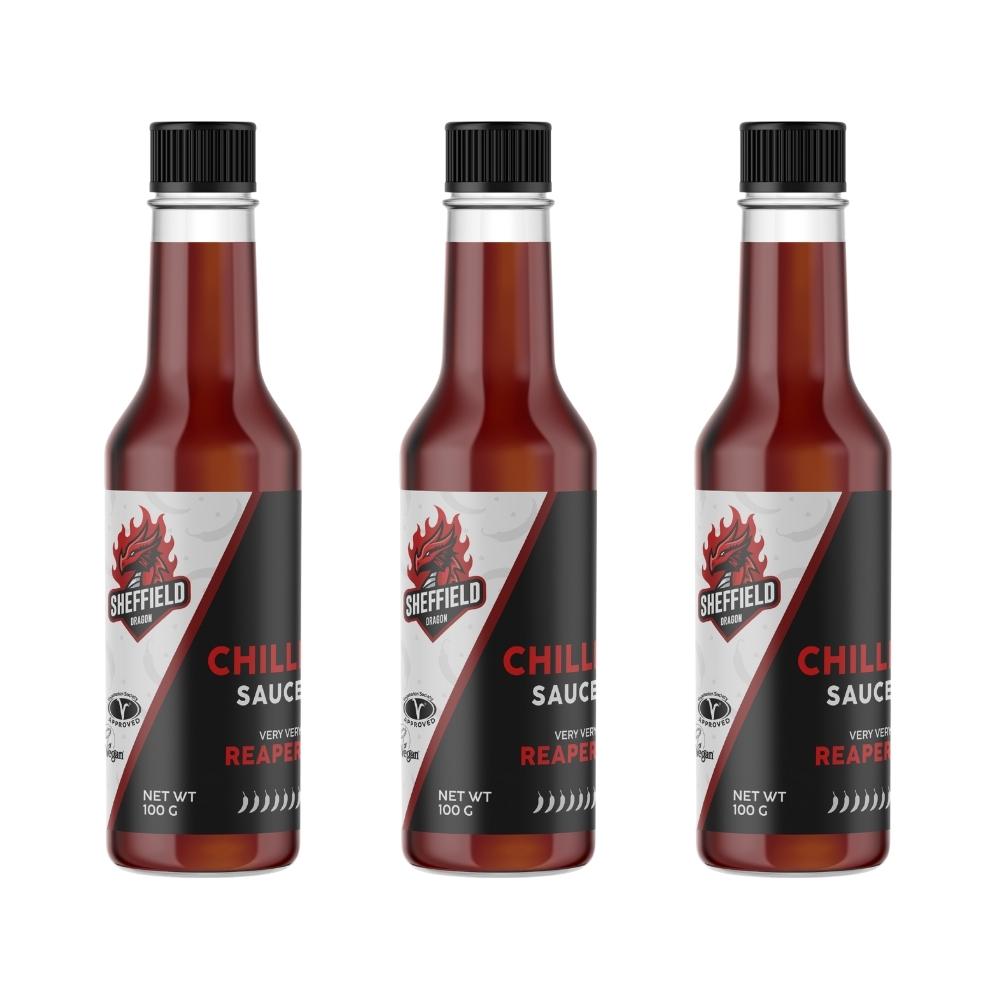 Love this!!!
Absolutely love this sauce!! Off the charts I can tell you and Iv tried plenty of hot sauces. Bought a bottle at market and keep ordering online
Try it you won't find better!!!
Tasty and hot
I like this sauce a lot. I bought it from Beanies in Sheffield and I love the combination of good flavour and plenty of heat. The only downside is the price, so I try to use where the subtle flavours don't get swamped. It's good with cheese and a great heat blast for peanut butter